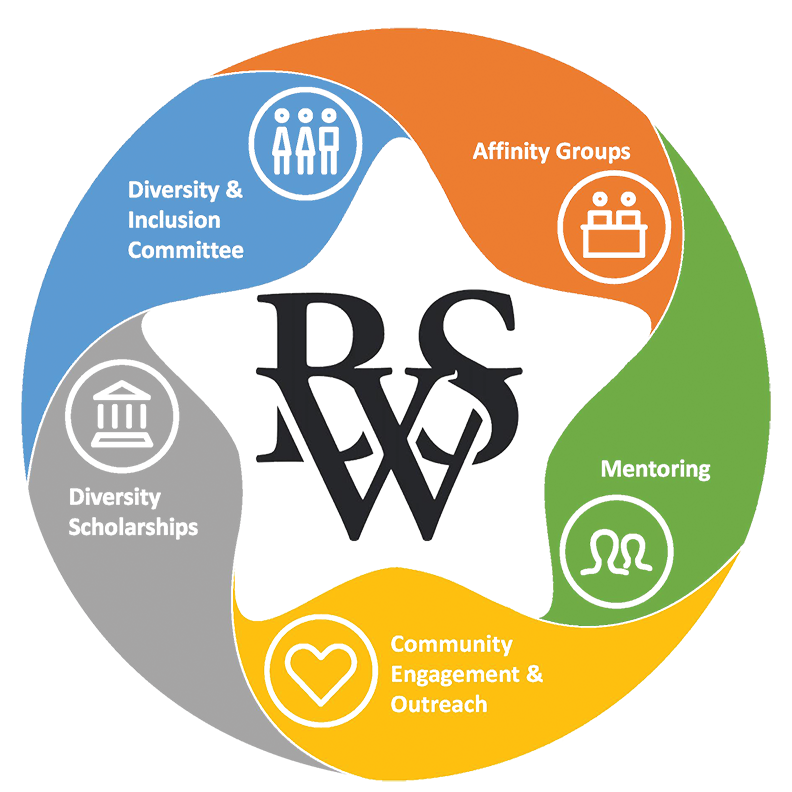 Breazeale embraces diversity, inclusion, and equal opportunity in our firm and throughout the legal profession. We recruit, develop, and promote attorneys and staff that share our inclusive values and who reflect the diversity of our community and the clients we represent and serve, through the following:
Diversity & Inclusion Committee
This committee is charged with recommending specific actions that may be taken by our firm to support our commitment to diversity and inclusion both internally and in the local communities.
We also work to foster an internally inclusive environment by implementing practices that:
Encourage mutual respect and appreciation for those with different perspectives and backgrounds.
Assist in the professional development and retention of our lawyers and professional staff from all backgrounds equally.
Women's Group
Our internal affinity group, BSWomen, cultivates support, leadership, and advancement of female lawyers at the firm. As leaders across the firm and in the communities we serve, BSWomen focuses on developing new community and professional opportunities for our members. BSWomen is open to all female lawyers — from first-year associates to senior partners.
Mentoring
We recognize that the practice of law is a relationship-based profession within the firm, the community and throughout the profession, so new attorneys are paired with peer and partner mentors to facilitate and encourage this process. Additionally, because our firm is organized into different practice groups that primarily, but not exclusively, focus on discrete areas of practice, all attorneys find themselves operating in a group that assures their participation in the operational side of practice.
Community Engagement & Outreach
We have always shown a strong commitment to giving back to the communities we serve. Whether it is serving on the boards of directors of nonprofit organizations, making contributions of time to worthwhile causes, or picking up a paint brush and hammer to help others in need, our attorneys are dedicated to serving the communities in which they live and work. Our commitment to the community goes beyond our legal practice, and we are continuously seeking new opportunities to give and to grow.
Diversity Scholarships
Our firm is committed to building an environment where the individual differences of others are respected, understood, and celebrated within our firm and our profession. Our differences are what strengthen us as a team and allow us to provide exceptional service and representation.
With that in mind, we sponsor scholarships at Paul M. Hebert Law Center and Southern University Law Center that are available to students who are traditionally underrepresented in the legal profession.